Back to top
Why the PE Credential Matters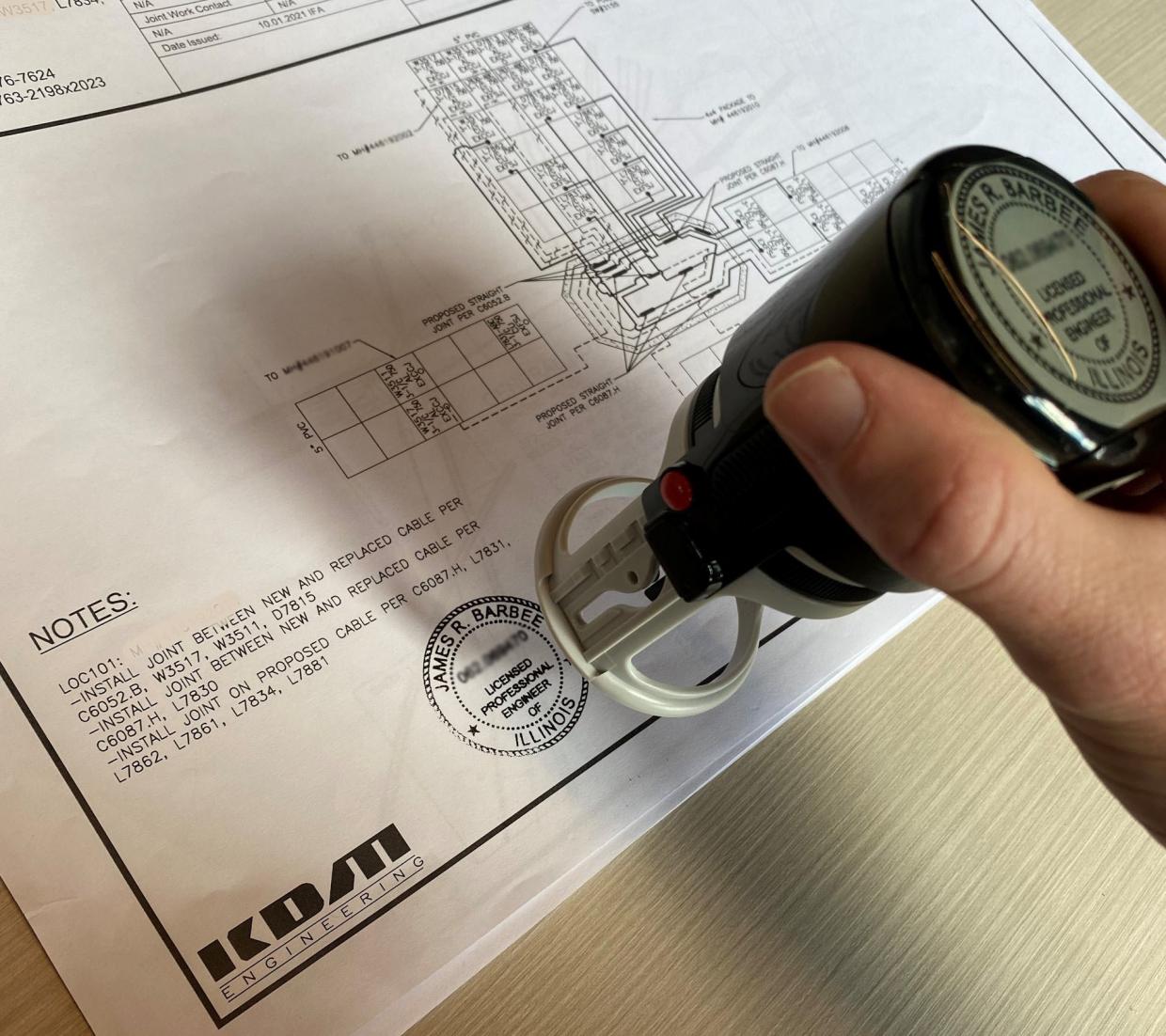 Establishing your credibility and credentialing as a professional in any field is more important than ever. For a Professional Engineer (PE), credentialing demonstrates exceptional skill, competency, trust, and accountability. Ultimately, it ensures the health, safety, and welfare of the public.
"When I sign, seal, and submit engineering plans, I am essentially stating that this project was completed in accordance with the quality and safety standards required in this state," said Larry Nelson, PE, Electrical Engineer at KDM Engineering.
Jim Barbee, PE, Engineer Manager at KDM Engineering, noted he takes the commitment very seriously.
"I am not only responsible for my own work but for everyone at KDM who contributed to this project. The ethical responsibility of my signature and seal extends to every single life that will be affected by this work," Barbee said.
A century ago, anyone could work as an engineer without proof of competency, according to the National Society of Professional Engineers. The first engineering licensure law was enacted in 1907 in Wyoming.
Today, to attain Professional Engineer status, a professional engineer must be licensed in their state, and at least one person from the firm must be licensed in the state where the project is located. For example, Barbee is licensed in Illinois, Nebraska, Maryland, and Georgia. Nelson is licensed in Illinois and Maryland.
To become licensed, the engineer must:
Earn a four-year degree in engineering from an accredited engineering program
Pass the Fundamentals of Engineering (FE) exam
Complete four years of progressive engineering experience under a PE
Pass the Principles and Practice of Engineering (PE) exam
Whether our engineers are straight out of college or longtime professionals, KDM Engineering supports our employees' continuing education so they can attain or maintain the necessary licenses or certifications. We provide reimbursement opportunities as well as the time they need to study for exams.
"Dedication to our work and to our field is a KDM Core Value," said Kimberly Moore, Founder and President, KDM Engineering. "I'm proud of our engineers who are continuously seeking to learn more and improve their competencies as professionals."