Back to top
Women in Engineering: A Slow Evolution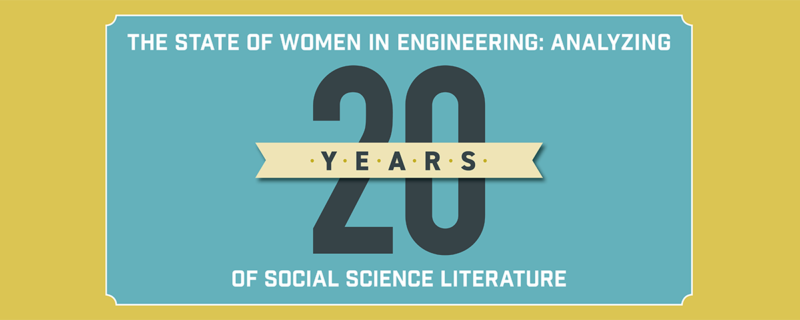 Has the state of women in engineering changed?
The spring issue of the Magazine of Society of Women Engineers tackles just that question. Its researchers reviewed 2 decades of social science research addressing the underrepresentation of women in engineering.
Here are a few points we found especially interesting:
In 2019, 14% of women were employed engineers. (By the way, that's up from 10% in 2002 -- progress is very slow.)
In 2020, women earned 23% of engineering B.S. degrees.
"There is a higher level of consensus that women leave engineering after graduating at higher rates than men, especially since the percentage of engineering degrees earned by women is substantially higher, consistently, than the percentage of employed engineers who are women."
A leading explanation for women leaving engineering careers at higher rates than men is work-family conflicts.
However, another study published in the SWE Magazine in 2016 found that "work/family balance was not the primary reason for women's leaving. Instead, women left because they found themselves working in environments that tolerated persistent obstacles to their organizational and career goals."
At KDM Engineering, where 36% of our employees are women and we're owned by a woman engineer, we found that career growth and work-life balance are BOTH critical factors in retaining women engineers. We hear from our team that they want fulfilling work and opportunities for advancement WHILE they raise their families. Other industries have made this possible for their professionals. Why not engineering?