Back to top
2021 Promotions and Opportunities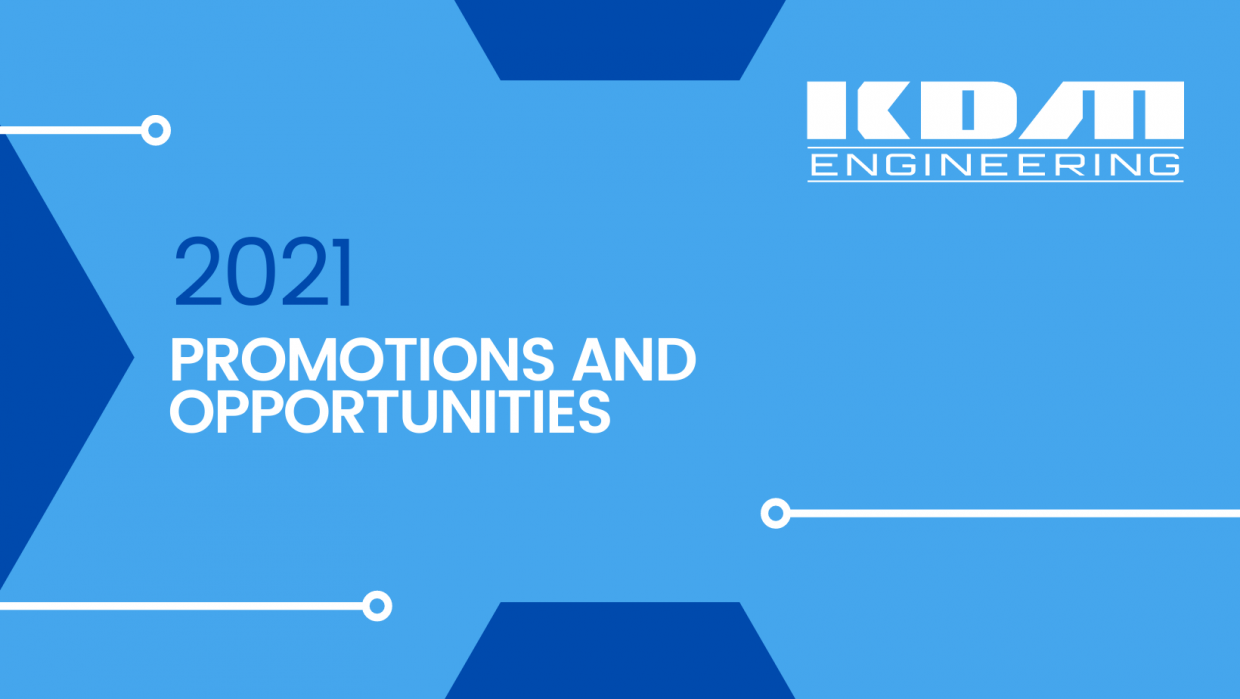 At KDM we emphasize personal growth, and we've created an environment where each employee is empowered to create their own path to success with the company's full support. Please help us congratulate our 2021 Promotions & Opportunities!
Sandi Burton has been a member of KDM's permitting team since March 2019 and in 2021 she took over as the Permitting Manager. As a manager, Sandi believes in crafting her approach to serve the needs and goals of her team and allowing the whole group to develop to the highest possible level of success. Her team enjoys a very collaborative work environment and is always available for all things permitting!
Ajla Halilovic moved into a new role at KDM as our Culture and Engagement Manager. Ajla will be responsible for running our volunteer program, organizing team building events, fostering positive employee morale, and spearheading diversity initiatives. Ajla is passionate about developing our employees both professionally and personally and aspires to use this position to advocate for our employees.
Vince Patterson was promoted to a project controls coordinator position with our civil and drafting groups. He is excited to be an asset to the Design Managers and take on project tracking, documenting data, and helping the drafters in obtaining relevant project information. This role requires a great deal of attention to detail, note taking, being comfortable with presenting data in public forums, and being prepared to have discussions about ways to improve on processes.
Ankur Pipri has been with KDM for four years and in 2021 he was promoted to Project Engineer. This role demands a good understanding of the whole process involved in executing a project, including coordination amongst different teams, managing resources, and adhering to project timelines. Ankur believes in keeping it simple and staying true to the process and will continue to do the same in this new role. Since the company is growing at a tremendous rate, he is looking forward to helping new engineers and staff by sharing the knowledge and experience that he has gathered at KDM.
Torres Ratcliff oversees our drafting team at KDM and last year he was promoted to Design Manager. In this role Torres hopes to use his expertise to not only grow our drafting department but also to guide the drafting department in developing standards that will make KDM more efficient and help deliver a consistent product. He sees this as a great time in the history of KDM and is looking forward to the growth to come!
Rob Streaker was promoted to our IT Department Manager in 2021. Rob has been instrumental to KDM's continued success as we navigated working from home and then returning to a brand-new office. He believes it's important in his role to foresee the needs of the company. When the pandemic hit and we transitioned to a work from home environment, Rob had already perceived the need and was prepared with a thorough plan to keep us moving.
James Williams was promoted to our HR Manager. The HR department at KDM is more than just the group that is responsible for recruiting, onboarding and offboarding. They are a team of HR professionals who are here to support the staff's performance, career growth, mental wellness, and morale. They work to provide a corporate culture that is inclusive, encouraging and stimulating. James is looking forward to helping KDM achieve the goals set forth to realize the vision of our future and help KDM grow while maintaining the current culture. At KDM, it is important for our employees to always have a fun, friendly, and collaborative environment based on a supportive team first mentality. That is one thing that sets KDM apart from other companies in our industry.