Back to top
KDM Engineering Hires Claire M. Williams as Executive Vice President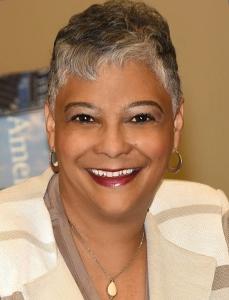 KDM Engineering is pleased to welcome Claire M. Williams to the team as Executive Vice President. Ms. Williams' expertise in collaboration, strategy, marketing and operations will help drive the company's long-term business strategy to achieve its financial goals.
Since the company's start in 2012, KDM has quickly become a reputable engineering consulting firm, priding itself on its diverse hiring practices in order to land some of the best talent in the industry. In her new role, Ms. Williams will focus on developing a strategic plan for achieving KDM's five-year goal for employee count and revenue, set internally. Striving to become one of the best, preferred, multi-faceted engineering firms in the power and utility industries, KDM will look to Ms. Williams to provide the operational structure necessary to build upon the company's early growth and success.
"We're eager for Claire to get started in her new role with KDM. Her knowledge and experience in developing and executing strategic business plans is exactly what we need to help KDM reach the next level," said Kimberly Moore, President and Founder of KDM Engineering.
Ms. Williams comes to KDM from Environmental Design International, Inc. after a very successful career helping to advance the company's position in the industry. Williams advanced from an entry-level marketing position to President and COO in 2015, ultimately responsible for EDI's business strategy, operations, project management and financial oversight.
"I'm incredibly grateful for the more than two decades I spent with EDI, and excited to begin this new endeavor at KDM," said Ms. Williams. "As a fierce supporter and advocate of women and minority owned businesses, I'm looking forward to working closely with Kimberly to support KDM in this next stage of their growth."
Ms. Williams is a member of Advancing Women in Transportation ("WTS"), American Association of Blacks in Energy (AABE), Board Director of Lambda Alpha International Ely-Chicago Chapter ("LAI") and is currently a board director and secretary for the Forest Preserve Foundation and Co-Chair of their annual fundraiser, the Conservation Cup Golf Outing.