Back to top
KDM Engineering Team Benchmarks 1,000 Hours of Giving Back in 2022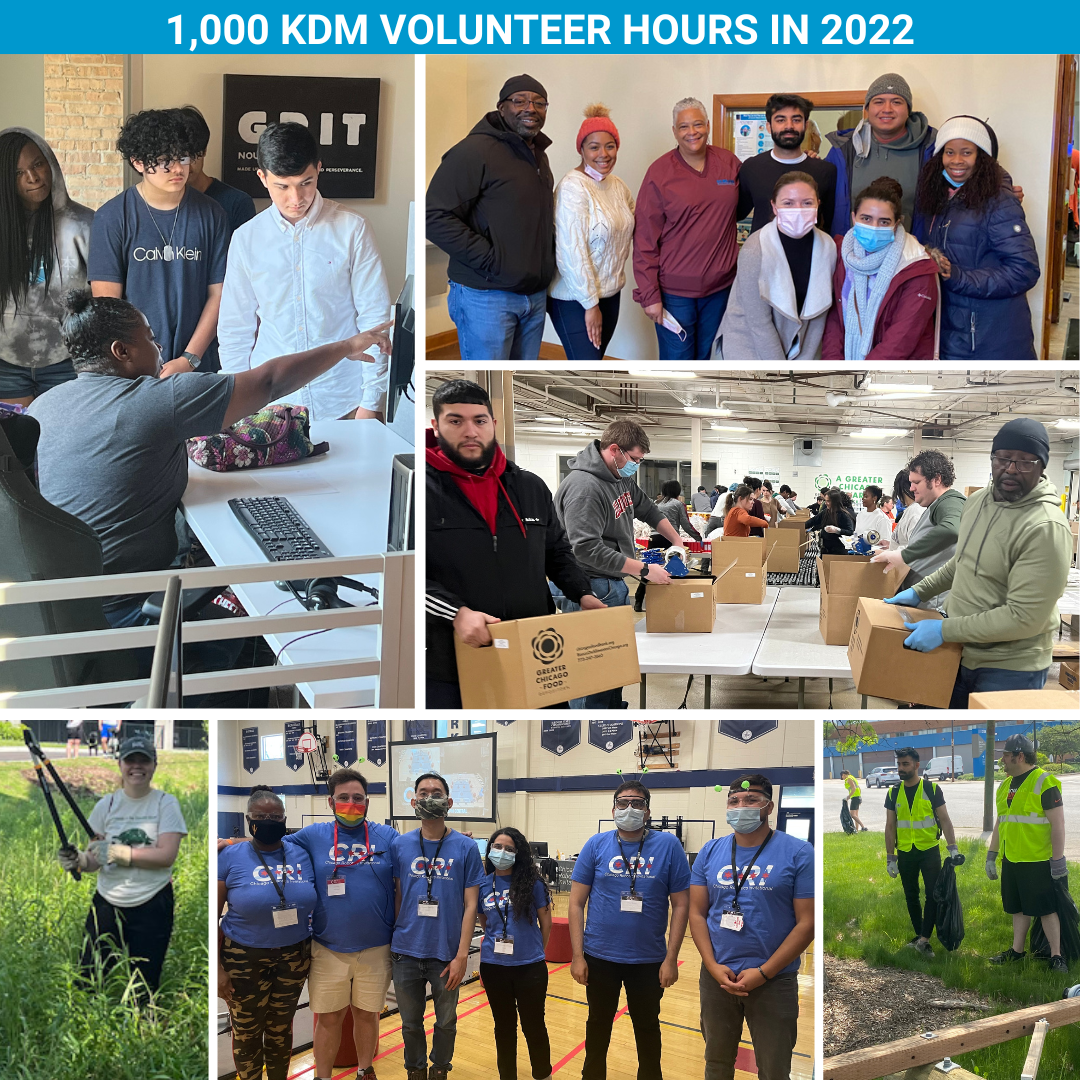 KDM Engineering, a black-, woman-owned electrical engineering firm committed to re-engineering the future, tracked an exceptional year of its 100-member team giving back to community organizations.
In both company-led and individual initiatives in 2022, employees volunteered 1,000 hours for charitable activities while also contributing financially. It's the first year the company has organized and tracked its charitable work. The nonprofits benefitting from KDM's giving included:
"A cornerstone of KDM's foundation is supporting our communities in meaningful ways. I'm so proud to work with a team of people who are passionate about paying it forward," said KDM Engineering President/Founder Kimberly Moore.
KDM offers incentives for its team to give back. Through its community service program, employees can earn four hours of PTO for every eight hours they volunteer. To encourage participation in the Annual Fundraising Raffle, the company provided prizes, including a Secret Lab gaming chair, Apple AirPods, and a heated massage chair cushion.
To learn more about KDM Engineering's distinctive culture as well as opportunities to join the KDM team, visit kdmengineering.com/careers.
***
About KDM Engineering
KDM Engineering is one of the largest minority- and woman-owned engineering firms serving clients in the mid- to high-voltage power, natural gas, and telecommunications industries. Founded in 2012 and headquartered in Chicago, KDM specializes in full-service engineering consulting and design, project management, utility coordination, drafting, and permitting throughout the U.S. Our diversity is what distinguishes us, and the unique perspectives of our talented team are helping solve today's increasingly complex engineering problems. Join us in re-engineering the future, together.