Back to top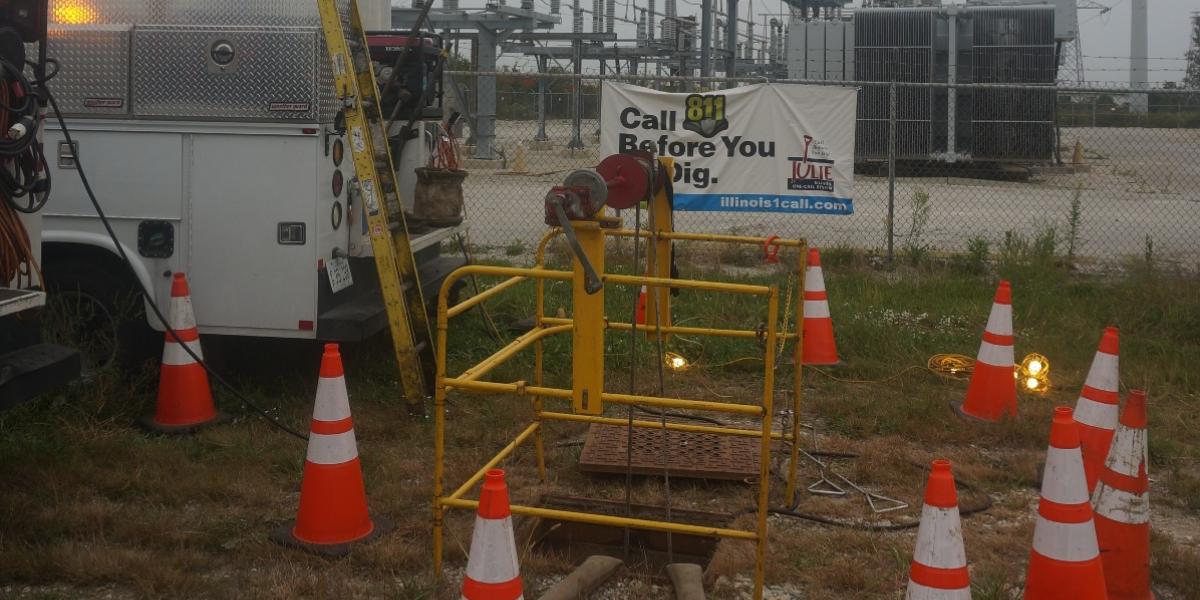 This project was taken on by KDM under high-priority, time-limited measures for Commonwealth Edison at Substation Mokena. Our permit coordinators and engineers, worked with the Will County Division of Transportation to obtain same-day permit approval. This was immediately secured to ensure that field visits and manhole inspections would be able to be performed within 3 days of receiving the project, helping to save valuable time.
The scope of work for this project included 10,000+ feet of flame retardant copper cable replacement for three 12kV feeders from the circuit breaker, pole replacement and equipment replacement. These were all completed to increase feeder exit capacity and improve the substation safety level.
Design deliverables included: Geographic Information System (GIS) drawings, materials ordering list, and a floodplain study. A construction permit was also acquired within 3 weeks of design completion. KDM's engineering and permitting services were continuously provided throughout the construction process. Following construction completion, KDM was responsible for applying changes in the client's GIS system, while working with the client's mapping team and updating corresponding records.
The swift, efficient turnaround allowed for the client to implement the adjustments to the feeder, preventing any delays or damage to the existing infrastructure.